PROTECT YOUR DIESEL ENGINE AGAINST WATER AND PARTICLE CONTAMINATION
It's easy to think that fuel contamination is something that happens "in the bush" but this is simply not true! Did you know that 72% of all diesel fuel injection system failures are caused by water and fuel lubricity problems? Direction Plus™ Fuel Manager Pre-Filter Kits protect late model common rail diesel engines against costly injector failure.
Installing a Direction Plus™ Fuel Manager Pre-filter kit between the fuel tank and the O.E.M fuel filter will remove the majority of water and particle contamination. This leaves the O.E.M fuel filter to do the final and finer filtration. This ensures you are maximising the protection of your diesel fuel system.
Burnside Motors work closely with some of the Sunshine Coast top diesel performance specialists such as Power Curve Performance. It is believed a pre diesel filter also is best for the performance of your vehicle. While protecting the fuel system from contaminants the pre-filter does not interfere with the fuel delivered to the diesel injectors. Diesel injectors and common-rail fuel systems are prone to contamination and are extremely intricate systems. It is the understanding that the pre filter allows the standard factory filter to continue to do its job as designed.
For the ultimate front line defence against water and particle contamination, investing in a DirectionPlus™ Fuel Manager Pre-Filter Kit will protect your investment 24 hours a day, 365 days a year.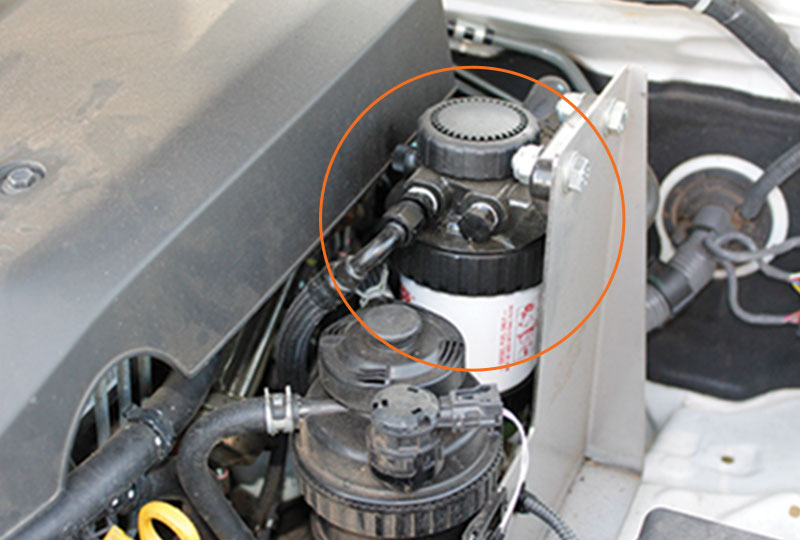 BENEFITS OF A FUEL MANAGER PRE-FILTER KIT:
Reduce wear & tear and avoid repair costs that can exceed $10,000

95% water separation and superior particle removal

Ability to separate emulsified water from ULSD

Clear water drainage bowl to easily identify removed water

Keeps critical engine components clean

No filter bypass – contaminated fuel will not be sent to the fuel system even when the filter is blocked
Burnside Motors Service Specialist
Over the 42yrs of vehicle servicing here in Burnside Nambour, Burnside Motors has grown a rich reputation for doing things properly. Long term mechanical clients of Burnside Motors will be aware of the additional care options we offer and follow. It is well known that Burnside Motors are not a mechanic for simple oil and filter changes. Our service clients have been with us for generations and their vehicles reflect the care and safety that our team partake. When the Sunshine Coast ask for a quality, reliable and honest mechanic, Burnside Motors is at the top of the list. A Fuel manager pre-filter kit is one of these care items our mechanical team strongly believe in. It is pre-care, insurance or warranty now for the future. Just like our diesel intake cleans and injector cleaners these preventative maintenance items can save you thousands of dollars and keep your vehicle on the road for a long time to come.
For more information on our Fuel Manager Pre-Filter Kits or Mechanical Services contact our team on 0754411871