REPLACEMENT EXHAUST / MUFFLERS
Your vehicle's exhaust system has a critical role to play in the efficient operation of your vehicle, and for the safety of you and your family. Your vehicle's exhaust system functions in the following ways:
Removes hot poisonous gases produced by your engine, keeping these gases away from your vehicle and its occupants, converting them into more environmentally friendly emissions.
Reduces engine noise to acceptable and legal levels, and improves your engine's performance and fuel economy.
SOME THOUGHTS ON EXHAUST COMPONENTS
Most exhaust components are manufactured from aluminised coated mild steel, which resists corrosion. Some components, especially rear mufflers, are now being made out of stainless steel, or have some stainless steel content.
The exhaust system is attached underneath your vehicle by rubber hangers or mountings. These help reduce problems caused by vibration. It is important to have the condition of these hangers checked when your vehicle is being serviced to prevent damage or cracking to your exhaust system.
EXHAUST SYSTEM COMPONENTS
Many components come together to make a quality exhaust system. Each component has a different role to play. This section of our website aims to help you understand the role of exhaust system components, and the reason some fail.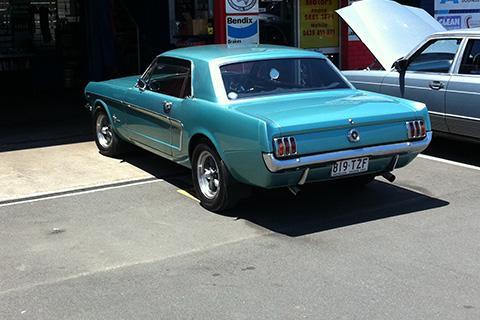 Default
Title
Date
Random
EXHAUST MANIFOLD / EXTRACTORS / HEADERS

The exhaust manifold is at the front of your system, bolted on to the engine. In some cases the manifold will have been replaced by extractors or headers. Manifolds are usually made out of cast iron and are prone to cracking due to the extreme heat they have to withstand (up to 1300°C). In recent years vehicle manufacturers are fitting Manifold Catalytic Converters as an intergrated part of the exhaust system. This is in part because the cat-manifold design ensures the cat is positioned where the exhaust gasses are at their hottest as they escape the engine. The hotter gases are burnt off, this results in less emissions and a more fuel economical vehicle.

ENGINE PIPE

The engine pipe connects the manifold to the catalytic converter. Exhaust gases will have cooled down to around 1100°C by the time they pass through the engine pipe. Again, the most common reason for engine pipe failure is cracking due to excessive heat.

CATALYTIC CONVERTER

As its name implies, this component converts the harmful gases produced by an engine. Three way converters are the most common in today's vehicles. They contain a ceramic substrate (honeycomb like biscuit) which is impregnated with three precious metals (usually Platinum, Palladium and Rhodium). As the engine's harmful gases pass through the substrate, they are converted from hydrocarbons, carbon monoxide, nitrogen oxides into carbon dioxide, water, nitrogen, and oxygen. This catalytic reaction starts as operating temperatures reach 200°C, with optimum efficiency reached at 600-800°C. The life expectancy of a converter is around 80,000 kilometres or 5 years, whichever comes first.

DIESEL PARTICULATE FILTER

Diesel Particulate Filters are an industry response to the ongoing tightening of exhaust emission standards for diesel vehicles. As their name suggests, they clean the particulate matter (soot) from exhaust gases by passing them through a filter that traps the particles. The DPF collects these nasty particulates as we drive along, and periodically they are superheated and burnt off in what is known as a 'regeneration' cycle. There are two DPF 'regeneration' cycles, active and passive. An active regeneration cycle injects additional fuel into the engine to create the high temperatures required for burn-off. Other DPFs have an injector that injects either diesel fuel or an additive directly into the filter during the regeneration process. DPF systems that are able to regenerate themselves using only the exhaust gas stream, without additional energy inputs, are known as passive systems. Note: Only certain diesel vehicles.

FRONT / CENTRE / INTERMEDIATE MUFFLER

In between the catalytic converter and the rear muffler is a front / centre / intermediate assembly. In some systems this component consists of a resonator positioned at the front, and a muffler at the rear. This is where the system starts to reduce the noise made by the engine as it goes through the combustion cycle. A resonator is a simple small muffler that takes the resonance out of the noise going through the system. The front / centre muffler tends to be more complicated in design, so that it continues to reduce the noise.

INTERMEDIATE PIPE

An intermediate pipe connects the front assembly to the rear muffler. This component goes over or under the rear axle dependent on the vehicle type.

REAR MUFFLER

This component gives the final note to your exhaust system. The temperature of the exhaust gas as it passes through the rear muffler is around 200°C. Condensation forms in the muffler and can cause corrosion leading to system failure. Corrosion of rear mufflers is particularly aggressive on vehicles that travel short journeys.

TAIL PIPE / EXHAUST TIP

Your system is usually finished off with a tail pipe or exhaust tip. The tail pipe ensures that the exhaust gases pass away from the vehicle correctly. Exhaust tips come in many sizes and styles and purely give your system a finished off look.
POWER AND TORQUE FOR MY 4X4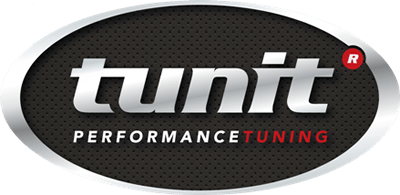 INCREASE POWER & TORQUE
Improve economy & reduce emissions with a Tunit Diesel Performance Chip. Features:
Operates safely within manufacturers parameters
"Piggy Back" - Plugs in behind the vehicles ECU
Easy Plug & Play fitment
Latest smart technology
5 Year Warranty
Looking to improve the performance of your diesel engine? Want to reduce the low down lag when taking off or overtaking? There's a simple answer, Fit a diesel chip!
What's not so simple is which make to choose, & where to buy. There are a numerous companies selling diesel chips in Australia, & there's a fair bit of misleading information around, along with some exaggerated claims. So how do you know which one is best for your vehicle?
What you need to know
SMART TECHNOLOGY:
Inside a Tunit module is a State of the Art 32 bit microprocessor (mini computer) which continually monitors the engine's performance, & modifies the fuel injection parameters.
OPTIMISES FUEL PARAMETERS: It works by optimising fuel volume, fuel timing, & fuel pressure. This process enhances a diesel engine's performance by careful interplay of these values and characteristics, resulting in its optimum performance.
SAFELY BEHIND THE ECU: Fuel pressure is increased, as this is necessary to atomise the increased diesel volume, and to burn the diesel more efficiently. However, we do emphasise that this is all don't within the vehicle manufacturers pre-set tolerances, as the Tunit module is connected into the fuel management system, behind the ECU which strictly controls these functions.
WE DO NOT CHANGE BOOST: On Turbo Diesel engines the boost pressure of the turbo is not directly altered by the Tunit, although it may be slightly increased via the natural increase of exhaust gases provided by the increased performance.
MANUAL ADJUSTER: V-CR & V-VP models have a 10 setting adjustment dial so that owners can adjust the unit. Zero turns the unit off, & at the other end of the scale, 9 is for maximum performance. Each Tunit is set at 5 when purchased. For more power and torque the module can be easily adjusted as it can be if you were chasing fuel economy.
Why buy from us?
EXPERIENCE:
We are an established group of 70+ authorised installers specialising in 4x4 Exhausts & Diesel Chips. We also chip boats, trucks, & plant machinery.
FREE CUSTOM TUNING: Our chips are not only vehicle specific, but we also offer free custom tuning so the chip is optimised for your requirements & vehicle use.
THE BEST SUPPORT: We have excellent relationships with our suppliers & manufacturers. This not only makes our life easier, but gives our customers the best support in the industry.
24/7 CONTACTABILITY: We are contactable 7am to 7pm every day of the year. In the unlikely you require service outside these extended hours, just give us a call.
GREAT CUSTOMER SERVICE: We understand that the key to our continued success is giving our customers exceptional service, both during the sale & after the sale. We thrive on our reputation & customer referrals.
TOWBARS
CHOOSING THE RIGHT TOWBAR
The choice of which tow bar to fit (standard or heavy duty) will depend on what vehicle you have & what you want to tow. First you will need to consult your car's owner's manual to establish the towing capacity of your vehicle. This will give you towing weights in kg for either braked or non-braked trailers. Next you need to work out the total all up weight of what you want to tow including the trailer and anything you wish to put in it. Alternatively call us & we will help you decide which is most suitable.
ACCESSORIES
We offer a range of towbar accessories, please contact us for details.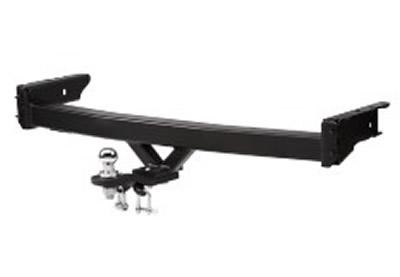 STANDARD DUTY – CLASS 2
Standard towbars have a bolt on tongue and are typically used for 'Standard Duty' towing up to 1250KG. All towbars have to comply with Australian Design Rules ADR63.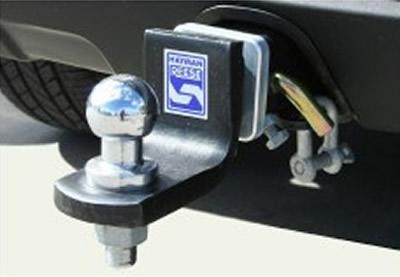 Heavy Duty - Class 4
Heavy Duty Towbars, also known as Hitch Receivers, are suitable for 'Heavy Duty' towing and have a square hole to accommodate either a removable tow ball or weight distribution hitch. Heavy Duty towbars have a towing capacity of 1500kg to 4000kg. We offer a large range of class 4 hitch receivers to suit most makes and models of passenger vehicles and four wheel drives.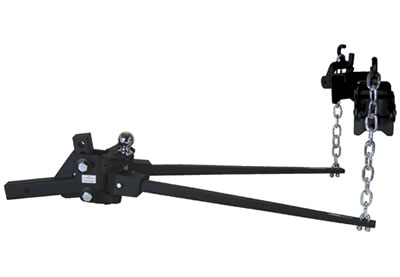 WEIGHT DISTRIBUTION HITCHES
Weight Distribution Hitches evenly distribute weight over the entire length of the towing vehicle and trailer, resulting in a more level ride with more control and stability.
PERFORMANCE EXHAUSTS
Whether you are a performance car enthusiast, a 4x4 owner, or just want a better note from your car, we can make your vehicle perform better & sound better.
SO WHAT ARE YOUR OPTIONS?
We offer a comprehensive range of bolt on performance systems for many makes of cars, utes & 4x4's. These have been specifically designed for the make & model of vehicle, & will normally give you a performance gain, & depending upon your driving style improved fuel economy.
EXTRACTORS / HEADERS
Extractors allow improved airflow from your engine, reducing back pressure. There are a number of different manufacturers of extractors in Australia – Genie, Pacemaker, Hi-Tec & Hurricane.
Australian Made
Due to the poor quality of imported systems and the associated fitting problems, we solely sell Australian Made exhausts.
Even with Australian made you have to choose your manufacturer carefully. We recommend Redback Extreme Duty 4x4 Exhausts, as we believe they are of the best products available on the market.